Butterfly
by mei-ling homer
(trinidad)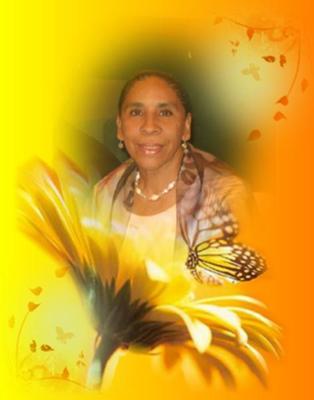 Looking out into the world only makes me realise just how much distance you must have covered. Spreading your wings and giving joy to all those who just admire both your inner and outer beauty, was ordinary in comparison to your good deeds.

You made everything look so easy, but in reality your fragile wings were too light to carry the weight of this world, but you tried. I watched within a few weeks, just how heavy your load had been to carry. Still having a positive effect on individuals, even when you were down, made me realise how much more of my metamorphosis process I had to complete before I could even begin to touch the lives you have.

Strength was there at first, but then you did something none of us could fathom my matriarch had given in. You had been going in and out of this world for quite some time and the last grain of sand in the hour glass had fallen, which meant your transition had been completed.

Although it was difficult for me to understand your choice, I always knew you were just lent to us. I knew your flight would conclude and the day would arrive when it would be possible for you to see and experience the fullness of our Lord. Even though I knew the time would come, I could not fathom it had occurred so rapidly.

So many more things to learn, so many butterfly rituals to experience together, so many more days to live, yes live, knowing that you would be living with me?but those days are no more.

The Creator has taken back what is rightfully His. Where you are now is filled with joy, no regrets, utter and complete sincerity and most important? NO BUTTERFLY NETS! Up in heaven you would never feel trapped like on earth, where there are rules and conforming to society; but then again you never did. You were always an individual, floating uninhibited in a garden of orchids.

My butterfly has flown to the light she saw on Sunday morning and transcended into her new life; a life which she suffered for only a few weeks to get there. There was no warning but we, your loved ones, are grateful you can finally live in true peace.

We, your loved ones, miss you but we know the one who has always prepared our place had to go first to prepare our place once more. Someday I'll be looking out into the world and I too shall see the light, and joy shall fill my heart knowing I?ll be flying with my butterfly once more.

_____________________________________________________

I wrote this story in remembrance of my mother, she died from cancer in 2010...still can't believe that happened but the hurt gets easier everyday. I love you mom!!!