Writer's Life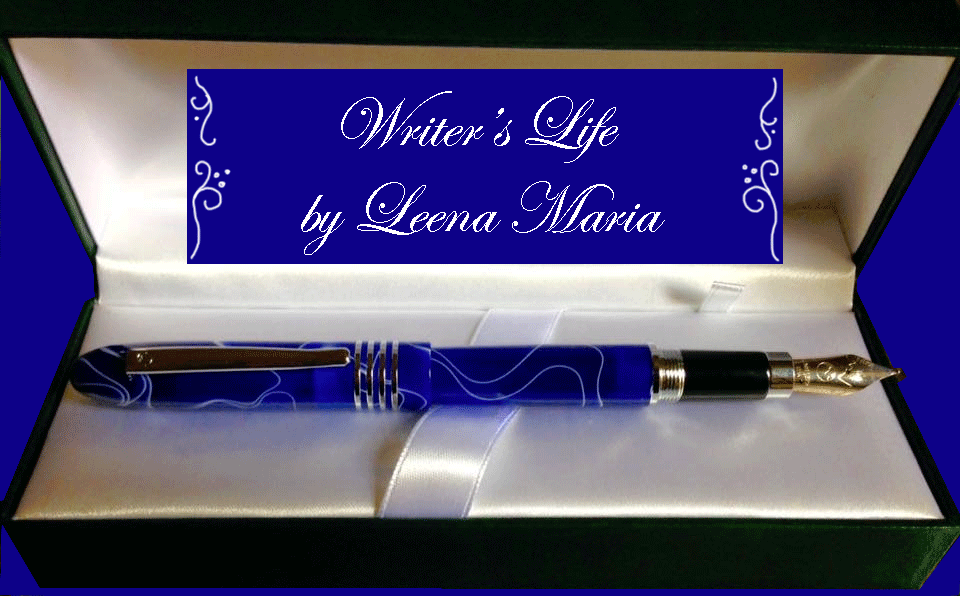 Here are my author blog posts. They link to either my Patreon blog page or my author website at leenasbooks.com. Writer's life in words, pictures and quotes. 
What started my writing journey
The first story I put on paper - without even knowing how to write
The strangest thing I researched when writing a book
Should a writer read books by other writers?
Where would I write my next book if it could be anywhere?
Has my writing ever surprised me?
What personal traits have I written into my characters?
What is my favourite genre to write in
What kind of scene would I need help with
Which one is more fun to write about - the protagonist or the antagonist?
What other creative outlets I have
My favourite / least favourite question as a writer
Five objects in my writing space
Has writing ever helped me to cope with a difficult life situation?
Which publishing path did I choose and why
Coming up with names for books and characters
Does spring inspire writing? Or the opposite?
How to keep writing when you feel under the weather
How do I celebrate when I reach a writing goal / finish a story
What do I love about the genre I write in most often?
What would I have done differently as a writer in 2017
Have I published my Nano project?
Have I ever slipped personal information to my characters
Have I ever surprised myself with my writing?
Terrorist attack in my city 18th August 2017
One valuable lesson I've learned about writing
Did I ever say "I quit writing"?