Money and Happiness
Money and happiness… There is a saying that money can´t bring you happiness - like money and happiness could not go hand in hand. The longer version of the saying adds: "but it sure helps".


Can money buy happiness?
We all need money, that is a simple fact in today´s world. In times of depression we hear heartbreaking stories of people losing their jobs and homes. Saying to them money doesn´t bring happiness would be completely thoughtless and cruel. To the less fortunate ones money equals the continuing of their normal every day life - and that normal life is where we find our true happiness in life. So yes - money can be a great factor in bringing happiness in life.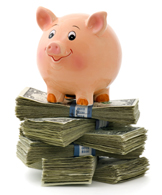 And what about those who have their jobs? How often do they sacrifice their whole life to the pursuit of money? Now there are many people who feel true satisfaction in the game - they love to work long hours, and we should let them do just that. Let them follow their passion. Because money can be a great motivator in achieving better things in life (and everyone should define themselves what that means to them).
Still - often we hear stories of how these long working hours have caused problems in peoples personal lives because they don't have time for their friends and family. Their life values are heavily tipped on one side and one day they may find money is the only friend they have left. Can money buy happiness in such a situation? Money and happiness sure don't seem to go hand in hand in these cases...
Where then lies the balance between personal life and a life spent pursuing money and possessions? How to balance the stress?
Our society's values are quite hard - most often we label people according to how much money they make. Often we don't even question those values, don't see them. But when we, or someone we love, face hard times and money doesn't flow in as it used to - that's when we often realize money cannot define a person's value. We know these people, their good characteristics, their warm personalities and big hearts - and those haven't disappeared even if money did. So it hurts us too to hear others judge our loved ones because they don't have prosperity any more.
Those are also the times when many so called "friends" disappear. It's like they are afraid poverty is contagious. Or are they afraid they will be asked to loan money to their friends in need? Of course you may ask were they really friends to begin with - or just people who were more interested in someone else's money - and how they could benefit from that.
And then there is envy. Not many can be truly happy when a friend suddenly becomes rich. "It just isn´t fair! Why him? Why not me?" Sound familiar? Also there seems to be a deep rooted belief that if someone is rich, then surely she/he got the money through abusing others somehow. And if a rich person loses their money, there are many who get malicious pleasure from that. And yet - if someone has lots of money, it is more likely she/he will use that money and buy things and so keep the wheels of economy rolling.
So obviously our whole attitude towards money is a very diverse subject.
I believe money and happiness don´t exclude each other. Because what is money to us, really? I´ve come to think it represents freedom - freedom to do what we want, when we want to do it. To be our true selves with less stress. But we can do things like that even without money, too.
Also money give us the chance to make good things happen to others too - we can help others in really tangible ways. Money and happiness really go hand in hand in those situations.
Here I shall write inspirational short stories related to money - and try to approach the subject in a positive manner.


---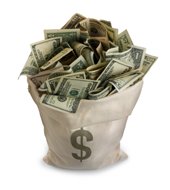 An inspirational short story on manifesting money when it seems there is no hope left.









Get Rich Fast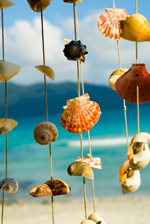 Inspirational short story on getting rich fast. The idea was good but the execution perhaps a bit unusual.









Money Quotes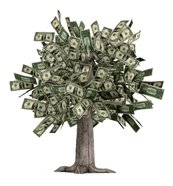 We love it, we hate it, we try to be indifferent towards it... Here are money quotes for you to enjoy!








---
---
If you are interested in a more spiritual approach to money and happiness during times of financial difficulties, go see Martin Ooshuizen´s site.
You shall find a book of inspirational short stories of triumph over financial ruin.
Read about his Orphan Care Foundation. Martin lives in South Africa - a country that will have 2 million aids orphans by 2010. When facing a human catastrophe of such proportions it is clear that we can no longer wait for "someone else" to give help to those in need.
Help has to start from an individual level. We all need to remember we are here for each other and offer a helping hand. Martin has done this - he cannot help all, but he helps the ones he can. To provide these children with a happy childhood depends on.... yes, money. In this case money really can bring happiness. So if you have a heart, go see if you might be able to help the Orphan Care Foundation
Back to Homepage from Money and Happiness
Subsribe to Inspirational Short Stories monthly newsletter