What Is Success?
What is success, really? What does the word success bring to your mind?


I am sure many would answer along the lines of lots of money, big house, new car, designer clothes, five star restaurants and all that. And sure enough, those are signs of success on the material level. Nothing wrong in reaching for those - as long as you feel joy in the process.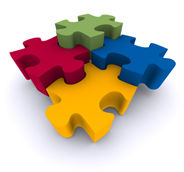 It has been interesting to see how my own idea of success has evolved through the years. When I was young, I was eagerly reaching for material success. I chose my jobs accordingly and so of course ended up in sales. And sure enough I did earn some pretty good pay checks.

But then a nagging feeling started to grow. I began to realize selling was not what I wanted to do all my life. After all I was often forced to sell products I knew did not really fit the customer. You know how sales meetings go: all that matters is the amount of money you made. The values were hard. Eventually I became very unhappy.
And so I became to realize that even with big pay checks I did not feel successful. That is when my search for success turned inwards. I quit sales and chose another profession - this time helping people. The feeling of relief and belonging was great - and suddenly my life felt successful again. Even though I earned less, I was much more content.
I started to paint again. I love horses so at first it was horse portraits only. Then abstracts - and then other subjects. (If you click on the "Egypt" tab you'll find a link to my Ancient Egyptian Art -blog.)
And then I returned to my old love - writing. And positive thinking. These two are what this website is all about.
I realized I felt the most successful when I loved what I did, never mind the money. And so for my own part I define success by the feeling of contentment. Joy, happiness. These emotions can be triggered by many things. Painting, writing. Playing with a small child. Handling a difficult case at work well.
So what is success for you? Do you let others define what is your success ? Are you reaching for that big house just to impress others? Or have you learned yet to listen to yourself and what feels good within? Try to learn to listen to your own feelings - and you may be surprised at what you find. I know I was - but I am also much happier for it.
And always remember - what is success for you may not be success in someone else´s mind. But you are not here to live anyone else´s life but your own. It is not your obligation to please others with your life - only yourself. Because only if you are happy yourself, can you spread happiness to others. You cannot give what you do not have.
So be true to yourself and follow your own joyful path to your own definition of success.
Do you want to inspire others with a story about someone who made it against the odds? A story about what is success? You can do so at the end of the page.


---
Here are short success stories for you to enjoy.

---
Growing Apples




How an apple seed made me think about success.






Puzzle Pieces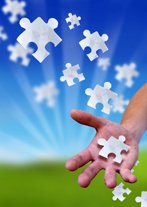 A short story about six-year-old thinking to teach us what is success. A child knows how to think outside the box and succeed. What do you think an adult would have done to solve the puzzle?








One Step at a Time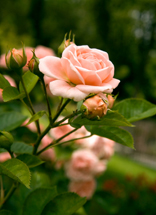 A story of a young fisherman´s love - or the Making of Rose Island. Sometimes success requires taking one step at a time - for a long time.








Toss a Coin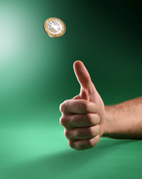 An important part of living a successful life is making good decisions. Sometimes you face situations where you just don´t know which way to go. So - how about tossing a coin? Yes, sounds very superstitious, but there is another aspect to it...








Royal Genealogy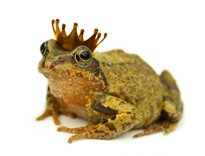 Mother always wanted to be a successful person and the center of attention. And then someone of real royal genealogy moved in the neighborhood...









Quotes About Success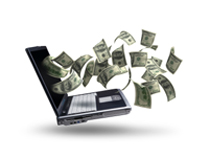 I hope you have time to watch this video - it has some real wisdom on how to live life successfully.


---
---
Back to Homepage from What Is Success?


Didn't find what you were looking for? Use this search feature to find it.
---
Subsribe to Inspirational Short Stories monthly newsletterwith the form on the left , under the navigation bars
---
A story of someone who became a success against the odds.
Do you have a great story about someone who became a success against the odds? Please share their success with us so that they may inspire others!
What Other Visitors Have Said
Click below to see contributions from other visitors to this page...

peter and jacquie golburgh

Title.. Midlife Crisis..... So your 40 now and what have you done?...What's been doing half of your life? A little girl frail, frghtened, feminine and …
My Husband Wrote to President Obama - and Got a Reply!

Recently I suggested to my husband that he should write letter to the President of the United States. He (Mike) looked at me as if I had lost it. I had …