Online Writing for You
Use this search feature to quickly find the information you're looking for.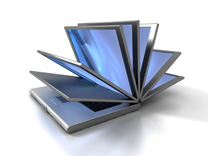 Here is an online writing opportunity for you.
Check these links and write your stories and comments for everyone to see and enjoy! We all love to read your words. Let´s keep the tradition of storytelling alive and well.


---
Your Very Own Stories
You can publish your short stories on this page (click here). The subject line is not limited - as long as you keep in mind this is a family friendly site.


---
Funny Babies
I just love stories of funny babies, toddlers and children. If you have a funny baby/toddler/child-story to share, you can do so here.


---
Short Story Starters

If you are searching for short story starters, you can find them here.


---
Animal Stories
Here you can tell why your pet is the best

Heroic Animals is the place to write stories about heroic animals.

Funniest Animal Stories is the place to share the pet laughs.

Animal Shelters - here you can share information of the animal shelters you feel could do with a little publicity.


---
Love and Friends

Stories of angels in disguise - Tell us here about those angels in disguise - the ones who do extraordinary things to help others - humans or animals.


---
Positive Attitude

You can tell about your best positive attitude tips and help others lift their spirits too!
---
Success
Success against the odds - Inspire others with a story of a someone who became a success against the odds.








---
---
Back to Homepage from Online Writing
---
Subscribe to Inspirational Short Stories Newsletter