Do You Find a Pet
Or is it the other way around?
How to find a pet? The perfect animal friend with which you would have that special connection?


I was wondering about this the other day and then I suddenly realized it often is the other way around - our pets find us. 

It is like there is magic at work: just the right animal friends cross our paths and we just know we have found our new friend. To me this has happened three times. Here are the stories of the three cats that chose me: Misu, Bertha and Rolli.


You could find your pet in a normal home or from a breeder, but often you might find the perfect pet in an animal shelter. 


How to Find a Pet
When a Little Grey Furball Chose Me
The first time when I went to find a pet, only to find that a pet found me was when I was nine years old. I had been asking for a dog from my parents - and then I heard we would get a cat. I was disappointed. I had seen in my minds eye how I was walking with my dog and all my friends would admire how beautiful it was. (The breed changed almost daily in my day dreams, but eventually a Saluki featured most often

My parents had decided we would find a pet - but it would not be a dog. Instead they decided we would get a cat because it is much easier to take care of.
So the day came when we went to see the kittens. By then I had already started to feel a little bit interested in cats. We got into our car, my parents, my big brother and I, and drove to the other side of the town.
We were greeted warmly and told the story how the mommy cat had slipped out the door one day to experience the spring. In due time she had returned and after a while the family realized there were kittens on the way. And so now it was time to find homes for the wee ones.
Before we went to see them my parents said to my brother: "This will be Leena´s cat. She gets to choose which one we shall take." I was so proud - the choice would be mine alone!
So we went into the bedroom where the mommy cat was with the kittens. She was black and white and so were the kittens - except for one that was grey with white paws and a white patch around the nose. I played with the kittens which seemed to be everywhere. Then I remembered what I had read about choosing a puppy and decided to use the method with the kittens too. None of them seemed to be shy so in that respect they were all allright.
To my parents surprise I got up and left the room. I went to the hallway, sat down on the floor and waited. And sure enough: a tiny beeping miaow was heard and a kitten ran out of the room and after me. It was the grey one. She ran straight to my lap and curled there. So we came to find a pet, but it was the kitten that chose me. My brother was not happy - he would have wanted a black and white tomcat instead. (But yes - he ended up loving the kitten just as much as I did)
We named her Misu and she became my dearest friend. She waited by the door when I came home from school. I had to bend so she could rub her cheek on mine and bite me on the nose - that was her ritual. To very gently bite the tip of my nose and then let go. At nights she slept under my blanket at my feet. Together we walked in the nearby woods (she was on a leash because it was not allowed to let the cats run free in the city).
When she died we buried her at our summer cottage, to her favorite spot on the hillside where she used to enjoy the whispers of the forest and the sea- and eye the squirrels and birds, who were in no big danger because Misu was very much at home during meal times and gained enough weight to decide that dignified walk was better than trying to outrun squirrels.
I shall always remember her friendship with gratitude.
How to find a pet -
Bertha´s pawmarks
I had moved away from my childhood home and shortly after my parents called me to tell Misu had been put to sleep I started talking about how it was time to find a pet again. A cat to be precise. Hubby - who thought he was a dog person - finally agreed.
Visiting my cousin who had two Abessinian cats (Raisin and Rose) certainly had something to do with it - and taking care of another cousin´s Abessinian whose name was Bunny. They were such sweet cats we decided we also wanted an Abessinian. My cousin told the breeder from whom Raisin and Rose had come from had new kittens.
We quickly called and reserved the last one left - a red Abessinian tomcat called Casanova. For a few weeks we went often to see our new family member. On one occasion some of the older kittens had bandages around their paws. We asked what had happened and the breeder told that they had been born with their toes deformed. So they had been operated, but still all the kittens were going to good homes. I sat on the floor and watched how the kittens woke up from anesthesia. One of the tiny ones woke, got up, looked into my direction and started to wobble towards me in a zigzag pattern determinately.
It had obviously made up its mind that I was the best pillow around and made such heroic efforts to climb to my lap with her tiny little bandaged paws I just had to help her. The rest of the evening I sat still on the floor, not daring to move so I wouldn´t wake up the little kitten who had fallen asleep again - front paws sticking out like white sticks in their bandages. She was so cute.
Her name was Bertha. She went into a family of her own and we got Casanova home too - and then one day the breeder called us. The little boy in Bertha´s family was tested allergic to cats and they would have to put Bertha to sleep unless the breeder found her another home. We were her last hope because all the people she had called just wanted a show cat and Bertha with her deformed toes would never be one.
At the time we already had two cats and decided we could not take a third one. But my memory of little Bertha trying to climb to my lap with her bandaged front paws wouldn´t let me forget her. She so brought to mind how Misu had chosen me. So I called the breeder and said we would find Bertha a home.
Well, you know how it goes. We went to pick Bertha to take her home to us temporarily. And she never left. She lived to be almost 18 years of age and she became my very special cat. She was tiny and her tail was just half the length of a normal Abessinial tail. But the spirit she had! In her old home she had chased the neighbordhood dogs out of her yard (in the winters she kept watch lying on the head of a snowman the children had made) and she was the bravest of all our cats.
We had a special connection and I am sure she somehow knew what life had in store for her. And she showed me she had chosen me to be her human so that when the day came when she needed rescuing, I´d remember her. I am so happy I did.
Find a pet - when Rolli made it clear we were the ones
Again we were in a situation we had no cats. Bertha had been put to sleep in the spring and by now I knew myself well enough I just said to hubby that in the fall we shall have new cats. Time to find a pet again - or pets, rather. (Notice the plural - I wanted the cats to have each others company, so two it would be).

In time we found a breeder of Abessinian cats who had two kittens from the same litter that got along well with each other. Well - they were not exactly kittens anymore but a few months old, but young cats anyway. We went to see if the cats would be good ones for us.
We rang the doorbell and were invited in, greeted by many cats, two Rhodesian Ridgeback dogs and a Saluki, two small children and their parents. Outside there were two peacocks, a flock of geese, hens and horses. Obviously we had entered a zoo.
I sat down on the sofa and didn´t have time to do anything else when a cat had already hopped on my lap. A fluffy Somali cat (long haired Abessinian) looked at me approvingly - really, it was smiling - and started kneading with his paws. It was clear he was related to tractors - he purred so loud his whole body was shaking.
The connection was instant. One look into the cat´s eyes and I was sold. But I knew we could not afford to buy him as well. "Oh no, this can´t be true!" I thought. I just loved him from the very first moment. No logic there. Just love.
We learned the name of the Somali cat was Rölli (I´ll write his name without the double dots here and you´ll be pronoucing his name just about right). He was five days older than the cats we were there to see. And he was the best friend of "our" cats. Those three were constantly together; eating, sleeping, playing. It broke my heart to think we would now severe this connection.
We spent four hours there in all. And when ever we walked from one room to another, Rolli followed us. When we sat down, he hopped to our laps and started the loud purring. He basically destroyed my jeans with his sharp claws but I didn´t mind.
The breeder told he had a bit of a sad story. When they had X-rayed the kittens (they were meant to be show cats and their hips had to be checked) they saw that almost all the bones in Rolli´s hips had been broken - probably in the womb already. They had ossified again, but he would never be a show cat. He had some problems with his balance, but nothing much.
The breeder told us so many people had asked to buy Rolli, but she had refused because she did not think it would be right to make him the only pet in the house. He was way too sociable for that. Even her own sister had tried to buy Rolli, but no deal.
When we finally walked out the door, having agreed to take the two cats (a brother and a sister), she hesitated in the doorway.
- You know… she said, - It seems Rolli has chosen you. And it would be cruel to separate those three from each other. So I´ve decided I´ll give him to you for free, if you will take him.
And so he came to us and I have to say I have never met such a loving cat. We certainly did find a pet the like of which I had never met.
Rolli loves everybody ("Yay! Humans! My favorite!"). He washes everyone´s hands and if you try to hide your hands he reaches up from your lap and starts washing your cheeks. And purrrrrrs. He follows us everywhere and loves us to bits (literally - the claws are still sharp.) If he is not in our laps, he sits on the floor or on a table and just observes us with a content "smile" on his face.
He has a fan club already. Every single visitor who has come to our home has said "If you ever need to find a home for Rolli, I´ll take him". They all want to find a pet like Rolli. If ever there was a person who was afraid of cats, Rolli would be the best cure, I am sure. You can read Rolli's Diary here!
Back to Homepage from Do You Find a Pet 
Back to Animal Stories from Do You Find a Pet 
Searching for animal coloring pages? Click here!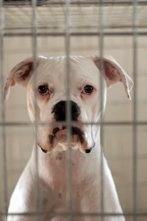 Find a Pet © Leena Pekkalainen 
image copyrights in "Find a pet" in order of appearance:
Cat looking upi through the bars of his cage / © iStockphoto.com / Julijah
Let me out / © iStockphoto.com / Raymo40