So what do goal setting and happiness have to do with each other?
It is in the very nature of human mind to strive for a better life - the real motivation behind our acts is that we think will be happier as a result.  
If someone says true happiness is not wanting anything, then actually they are saying that is what they want - to learn not to want anything. That would be their shortcut to happiness - just being there, and feeling blissful.
Not wanting material things may mean achieving peace of mind - and that is a "want" as well.  So I think we all want to achieve something - be it material or emotional.
Now it is imporant to be aware in each given moment, so that you can choose the better thing out of the options life presents to you.
Do you need to observe your life constantly then? No, don't worry, I don't mean you have to analyze your ever step.
I'm sure there are not many people who remember to be "aware" of every nuance in their life, but getting even a few aha-moments in a day is a job well done.

But there is something bigger inside you mind and heart - things you would really like to achieve. You recognize those things by the passion you feel for them. And if you feel passion for them, I'd say your soul is pointing you to a direction you should take.
You may end up noticing the original goal is not what you thought you wanted, but more likely than not you learn this only by moving towards that goal in the first place. It may lead you to an even more interesting goal, and has thus served its purpose. Hanging to outdated goals is no shortcut to happiness. Let them go and turn towards the better dream.
Sometimes your dreams are so big that you feel tempted to give in immediately.  Huge tasks with big chunks of work tend to do that.
Also comparing yourself to people who have already achieved the thing you want can be quite intimidating as well - especially if it is a skill you want to learn. When you first try to learn to play the piano, you should not expect to be a concert pianist immediately, to give you an example. Remember that many skills simply have no shortcut to happiness - they may take years of work.
Still, it is important that you first acknowledge your goals honestly. There is no need for you to say them aloud to people who would belittle your dreams. But be honest to yourself and say "This is what I truly want". Do not let anyone trample on your dreams.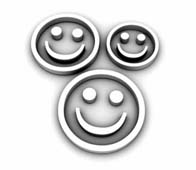 When you have your dream stated, think of the one step you can do to move towards that direction. Take it. And once it has been done, think of the next step and take it.
You may have an overall idea of the steps leading to your dream, and if you do, write them down. And then take your baby steps until you have reached the first planned road sign to your goal, and then move forward to the next step. Don't try to know all the steps beforehand - most likely you can't. Plan what you can, and leave room for changes.
You can have several dreams to work on simultaneously.
What I do is that I look at each of my dreams, think what the steps to it are, and at the end of each week I write the next logical step of each dream into my calendar.
Then I work on those steps, one at a time, and after finishing one, move on to the next goal / step. When I have gone through all the steps in the calendar for that week, I repeat the cycle. This way all my dreams get their fair share of my time.
To help me in keeping up with all my goals and the things I need to do, I use a program called Goalscape. I'm a visual person, and it gives me an instant visual overview on where I am going with any given goal, as well as all the goals simultaneously. 
Be flexible with your dreams. They change. Some doors may close, and surprise doors may open. If you are too strict in following the path you originally planned, you may be hindering your own progress.
 It also helps if you don't create schedules that are too tight. Leave some space in your calendar to do nothing, to just be, and to meet friends and family. (If you are anything like me, you may even need to plan the do-nothing-times beforehand.) Sometimes the real shortcut to happiness (for a short while at least) is doing absolutely nothing.
There is something really satisfying in ticking the steps off the list one by one.
Remember to keep a record of all the things you have already done to reach your goal - maybe in a separate notebook just for this purpose. (I just keep them in Goalscape, without deleting the finished tasks)
There are always days when you feel you have achieve nothing. Looking through that list of already done things proves you are well on your way.
Writing down your goals, taking steps towards them - whatever they are - will give you a feeling of purpose, which is quite important in feeling happy.
Also when you have walked the path toward your goal for a while, you are more certain it can be achieved, and the words of other people should not longer make you doubt their validity.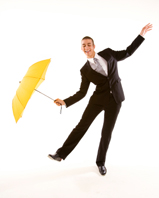 Shortcut to Happiness -  the Feeling of Purpose
So in my opinion a very real shortcut to happiness is the feeling of purpose - and stating your goals and traveling towards them step by step is one of the ways to create that feeling of purpose.
Walking that path may take a long while (especially when new goals come to your mind), and I cannot say this is a shortcut to happiness in traditional sense (= achieving something huge instantaneously).
Still, walking that path, feeling satisfied for reaching those small milestones when you reach for your goal, can sure make you feel good.