My Friends Never Cared About Me.
by Prasani Creek
(QLD)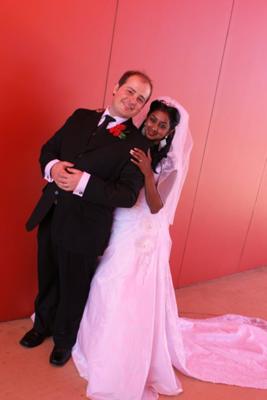 My fiance and I came back from overseas after travelling for 9 and a half months. We werent too sure whether we were going to settle in Canberra and start fresh. So we made a plan to have our engagement party in Canberra then move to QLD. I caught up with my best friend and my other girls friends I hadn't seen for abit, they all came to our engagement party at Mums place. All I wanted to do was rest and relax with them but I was being a good hostess and did not have time to spend with them. One of my friends was having a crisis with her boyfriend and decided that she needed to go home. SO my best friend and my other girlfriend thought this was more important and they decided to leave my engagement party. i was feeling let down and upset because I had not been in Australia more than a week. I explained to them that its been ages since I had seen you and i was pretty upset you all had to leave because one of our friends was having a fight with her boyfriend, didn't mean that they all had to leave. I felt after I let them know how I felt I got blamed for getting upset. Neither of them cared about how it made me feel when they left nor help me on my engagement and my birthday combine that day. So after that had passed I let it slide, we moved to QLD 2 weeks later and I had asked my best friend to be one of my bridemaids and my other girlfriend a bridesmaid also. They were so excited and said "Yes". When I explained to them, my parents will buy the Bridemaid material but could they pay for their own dresses they went behind my back and complained to people they had to pay for it, they said it was up to the Bride to pay for the dresses. I did explain to them that my parents were still paying off my sisters wedding , my brothers wedding also which was in November and mine was in Jan. In the end they made it so hard to enjoy my wedding plans. When I had come down to Canberra I knew there was tension with my friends and my best friend. We had argued a bit over the phone because every time I would question her about something or discus something she would seem to get defensive. She said to me that I seemed disinterested in my wedding. That was not the case at all, it was very hard to explain what was happening when i didn't know what was going on.My parents were organising my wedding so i said for her to liase with them . I gave her a number for the dress makers to get her dress done and she couldn't be bothered doing this. The while I was in Canberra we all went out for dinner, I burst into tears and my other friend asked me what was going, I said i had been stressed out because my best friend seemed like she was having a dig at me for everything and i was getting sick of it and I was fed up. I left that night due to being upset and caught up with a good mate of mine. Next day I found out my friend had told my best friend what I said. It wasn't bad at all but she gossipped and made it worse. From there on when I flew back to QLD I made up my mind that I really couldn't be bothered with having these girls aas my bridesmaids who never really cared at all. They all have let me down in the 6 years I have known them. None of them were there for me when I broke up with an ex. None of them were there for me when I couldnt walk for 2 and a bit of months. None of them were supportive when we moved to QLD. None of them cared about our engagement or my wedding or to organise a hens night. None of my friends knew about the value of friendship. I have always been the one to say I am sorry for what has happened. Why do I give in , why do I apologise for people hurting me and never valuing my friendship. I would give anything to my friends. I miss the fun times we all had,I can't wait until I meet a group of girl friends that will care about me.
Thank you.
Click here to read or post comments
Join in and write your own page! It's easy to do. How? Simply click here to return to Tired of Being Sorry.